Are You Getting a Divorce? Be on Your Best Behavior!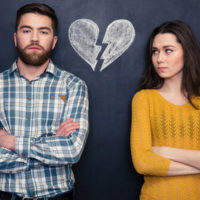 Divorce often is preceded by ugly feelings and disharmony. Unfortunately, some people have a hard time keeping their emotions in check when it comes to public forums like Facebook, Twitter, and other social media venues. But posting nasty messages for the world to see, or even texting or emailing mean comments, could be costly and foolish. For guidance on how to successfully navigate your own divorce, a local Baltimore divorce attorney can be very helpful.
Spontaneous Venting 
Leading divorce attorneys say they've seen an uptick in the number of divorce cases where evidence gathered from smartphones is used against one party or another. Frequently, the issues revolve around malicious texts, but evidence from posts on Facebook have been on the rise, as well. 
Professionals familiar with the issue refer to it as spontaneous venting. In a flash of anger, foolish remarks are made that cannot be taken back, leading to problems in a divorce proceeding.
Email is typically a safer venue to communicate, because senders tend to have more time to evaluate the message before hitting the send button. Regrettably, when you fail to reflect on the content of written communications, it could be an embarrassing window into your own character. Remember, communications don't just disappear from existence these days. If you wouldn't want the judge to see it, it might be a good idea to resist the temptation to type it out in the first place.
What's the Harm? 
Your messages, photos, and posted comments could be used against you in divorce court. They not only reveal your state of mind, where you've been and with whom you've been associating; they may be used to point out contradictions to something you may have disclosed. Additionally, because the court must consider the best interests of the child in custody decisions, your smartphone or online activity could be weighed against you. If you seem to be a lunatic, a constant partier, or worse, a menacing or violent individual, it will not look good when you stand before the judge.
Don't I have a Right to Privacy? 
The short answer is no. If you've sent it out via the airwaves, it belongs to the receiver(s) just as much as it belongs to you. Once it's on someone else's device, it's fair game. Even if both parties have deleted it, it's possible it was printed out at some point. In some cases, a subpoena of the cell phone company could protect the content of messages using the Stored Communications Act. 
Reach Out to Us Today for Help
 Divorce can be complicated and stressful enough without handing your adversary evidence of bad faith, angry threats, or blatant irresponsibility. If you've been a party to electronic communications that might be used against you, you need an attorney who will be able to present your case, and you, in the best possible light. At the Law Office of Hasson D. Barnes, LLC, our experienced legal team will listen to you and provide the representation you deserve. Contact us in Baltimore for a confidential consultation today.
Resource:
reuters.com/article/us-divorce-texting/be-careful-what-you-text-if-youre-heading-for-divorce-idUSTRE81J0V020120220