Applying for a Protective Order or a Peace Order in Maryland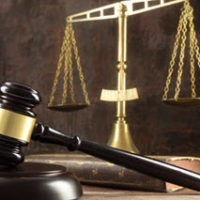 If you or a loved one is living in fear of another individual committing violence against you, you may wish to consider obtaining a Peace or Protective Order against that person. A local family attorney can assist you in determining the next steps. 
Protective Order or a Peace Order:  What's the Difference? 
A judge may issue either a Peace Order or a Protective Order requiring a person to terminate particular behaviors against you. The relationship between you and the offender determines which Order you should pursue.
Protective Orders: These are issued for people in domestic relationships. This may include:
Spouses (Current and Former);
Persons with whom you have lived for 90 days or more in the past year, and with whom you have had an intimate relationship;
Persons to whom you are related by marriage, blood, or adoption;
Persons with whom you have lived for 90 days or more in the past year, and of whom you are related as the child, stepchild, parent, or stepparent;
Persons with whom you share a child;
Persons with whom you have had an intimate relationship within the past year; and
Vulnerable adult.
If you wish to obtain a protective order on behalf of a minor child, additional issues must be considered.
If none of the above conditions can be met, but you are a victim of abuse, you can obtain a Peace Order rather than a Protective Order.  
Steps to Obtaining a Protective or Peace Order
The procedure to get a Protective Order or a Peace Order is relatively quick:
Fill out the petition: You can obtain forms for protective orders in several ways:

Print out the forms by going online to the court's web page
Get them from the clerk at the circuit or District Court
Obtain them from the commissioner of the District Court.
Peace orders may also be obtained by:
Printing them from the government's web page;
Picking them up from a District Court commissioner or clerk.
Peace orders must be filed with the District Court, whereas protective orders may be filed in either the circuit or District Court during normal business hours. In the event the courts are closed, a commissioner may issue an interim order until a judge is available for a hearing.
After filing the paperwork, you will sit before the judge. You will be asked questions under oath, and if the judge believes you have reasonable cause for concern, a temporary order will be granted.
A law enforcement officer must then serve the respondent, and at that point the order is in effect, most likely for a time frame of seven days.
Within seven days of the initial temporary order, a final hearing will be scheduled, where both you and the respondent will have an opportunity to put forth evidence. If a preponderance of evidence indicates that the respondent did commit the alleged offences, or if the respondent fails to appear, the judge may grant the Order.
The Final Order will last for one year, and may be extended another six months if, in a hearing, the facts show the need. In certain cases where the parties involved have previously had protective orders, a new order may be for as long as two years.
Don't Live in Fear 
At the Law Office of Hasson D. Barnes, LLC, we take your safety seriously. If you are fearful of an aggressive individual, let us help you obtain the legal protections you deserve. Contact our Baltimore office today for a free, confidential consultation.
Resource:
mdcourts.gov/sites/default/files/import/courtforms/joint/ccdcdvpo001br.pdf