Achieving The Best Financial Outcomes In Divorce For Custodial Parents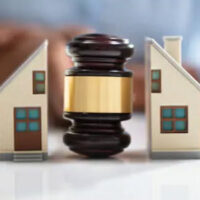 If you are headed for a divorce, you already know that your financial situation is about to change.  That's because the finite number of dollars that has supported your household is about to be requisitioned to support two households. In order to ensure that you get your fair  share of the assets it is advisable to have an aggressive, details-oriented divorce attorney who will work with your interests in mind.
Not All Assets are Created Equal 
Okay, so you understand that marital assets will have to be divided. Maryland is an equitable distribution state, meaning anything acquired during the course of the marriage must be fairly—not necessarily evenly—split.  Depending on the length of your marriage and other factors, each partner will be entitled to a percentage of the joint assets.  But some assets that seem comparable in value actually are not.  For example, $20,000 worth of home equity is not equivalent to $20,000 in your savings account because the home equity is taxable at some point.  Likewise, retirement accounts and pension payouts are generally taxable upon withdrawal.
Should you Fight for the Family Home? 
It's not surprising that people wish to stay in their homes, particularly custodial parents who have children attending local schools and other ties to the community. But you really need to analyze the situation before making a grab for the house.  Can you afford it without your spouse's income?  Might you be better off walking away with a lump sum of cash that could be used to get you started somewhere else?  Having an attorney who looks at the situation with an unemotional view can help you determine the best steps for you.
Future Costs 
Especially if you are a custodial parent, don't be in a hurry to sign off on a settlement that doesn't include costs that will likely be coming up in a few years.  These might include:
Fees for sports, music, or other extracurricular activities for the kids;
Medical costs, including glasses and orthodontics;
Tuition for trade school or college;
Wedding expenses.
Child Support and Alimony 
There are tables and rules related to the amount of child support to which you are entitled on a monthly basis.  Big ticket items may have to be called out separately.  And what about alimony?  Did you support your spouse through school and as they made strides in their career? Will you have childcare responsibilities that will limit your ability to make a living?  Do you need training in order to develop marketable skills in the workforce?  These, along with factors such as your health and the length of your marriage, will all factor into alimony considerations.
Getting the Best Outcomes 
Every divorce is different.  Yours will require the special attention of an attorney who is focused on your specific circumstances.  At The Law Office of Hasson D. Barnes, that is exactly what you will receive.  Schedule a confidential consultation with our Baltimore property division lawyers today.