When Pharmacies Make Mistakes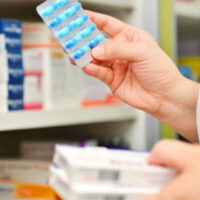 Over 4.5 billion prescriptions were filled in the United States in 2020.  Drug stores and pharmacies are responding to an aging population suffering from a  wide range of chronic maladies, in addition to the many prescriptions filled for typical infections, pain medications, and more.  It is a multibillion-dollar business, and when it works right, it's fantastic.  When errors occur, however, it can be absolutely devastating.  A local personal injury attorney can help you moving forward.
Types of Errors 
Without question, pharmacies are busy places with a lot of moving parts.  Equally true is the fact that pharmacists and technicians are humans, and they are not immune from mistakes.  In fact, the estimates have the error rate in relation to prescription fills at somewhere between one and five percent.  What kinds of mistakes are we talking about?
Mistakes in printed directions that are printed on medicine labels;
Errors in proper dosage to be taken;
Medicines given to the wrong patient;
Medicines being inadvertently substituted for a medicine that has a similar spelling or pronunciation;
Medicines with dangerous interactions being dispensed together.
Causes of Errors 
In addition to the mere volume of business in pharmacies, several factors contribute to errors:
Prescriptions that are illegible;
Prescriptions that are called in and misheard;
Dosage regimens that are intricate;
Information related to drug interactions is incomplete.
When Negligence Impacts Errors 
Over 7,000 people die every year in this country due to prescription errors, and another 1.5 million experience impairment.  These errors add up to nearly $80 billion per annum. Negligence correlates to liability.  Patients who are harmed may be compensable for medical costs related to the error, as well as lost present and future earnings, pain and suffering, and more.  So what constitutes negligence?
There is a duty of care the pharmacist has toward the patient;
That duty of care was breached;
The patient was harmed as a result of that breach.
Take Steps to Protect Yourself 
Many of us assume that the pharmacist will get it right.  Clearly, that doesn't always work out. Instead, there are some simple steps consumers should take to ensure their safety:
Know the names and indications of your medicines;
Read the information provided by the pharmacist;
Pay attention to the dose, storage information, and expiration dates;
Ask about potential side effects, warnings, or drug interactions;
If anything seems wrong, double check with the pharmacist and/or your physician.
When Errors Occur 
If you or a loved one suffers from a pharmaceutical mistake, the results can be tragic.  At the Law Office of Hasson D. Barnes, our Baltimore personal injury lawyers are committed to fighting for your rights.  Contact our offices to discuss your circumstances in a confidential consultation today.
Resource:
health.usnews.com/health-news/patient-advice/articles/2014/07/03/how-to-deal-with-prescription-mistakes