When Baby Products Lead To Injury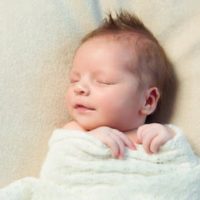 If you are a parent, you know that nothing is more agonizing than seeing your child suffer.  Although even the most attentive parent cannot eliminate all possible injuries, most of us do our best. So when our little ones are injured due to poorly designed/constructed products that are specifically designed for kids, what recourse do parents have? The fact is, there are plenty of products out there that pose a risk.
Sleepers/Positional Asphyxiation 
According to Consumer Reports, the Rock 'n Play Sleeper has been responsible for the deaths of 32 babies who suffered suffocation while using the device. A number of baby seats from an array of companies place infants at an angle greater than 10 degrees, putting them at serious risk of positional asphyxiation.
 Strollers/Finger Amputations 
More than 14,000 jogging strollers were recalled by UPPAbaby after a child's fingertip was inadvertently amputated due to the design of the rear disc brakes. The truth is, both Graco and Maclaren have had to recall millions of baby strollers in recent decades because of similar issues. Amputations and lacerations are a very real risk with these products.
Bumpers/Sudden Infant Death Syndrome 
Crib bumpers have been linked to SIDS fatalities in 27 incidents over recent decades.  The American Academy of Pediatrics strongly recommends avoiding such products, which can suffocate infants, especially those under two months of age.
 Drop-side Cribs/Suffocation and Strangulation 
According to Consumer Reports, drop-side cribs pose a hazard to babies.  32 fatalities have been documented to date, along with many other injuries. It seems the removable railing can drop unexpectedly, causing serious injuries or death.
Humidifiers/Burns 
For children who are mobile, humidifiers can pose a serious burn risk if they expel warm mist.  Children's natural curiosity sometimes motivates them to try to touch the mist, resulting in serious consequences.  These devices should always be kept out of reach of children.
Bath Seats/Drowning 
There have been nearly 200 deaths and 300 injuries related to infant bath seats according to the Consumer Product Safety Commission. The seats either tip or they allow children to slip through when left unattended.  The seats apparently provide a false sense of security to parents, who believe turning away for a brief moment will be okay.  Parents should never leave children unattended in the tub or near water, even for a few seconds.
Gates/Falls 
While pressure mounted safety gates are advertised as a way to prevent serious falls, and they do a good job of keeping little ones from climbing up stairs, they do not always prevent falling down stairs.  Instead, gates that are actually mounted to the wall or banister are recommended to prevent serious injury.
After a Disaster 
At The Law Office of Hasson D. Barnes, our Baltimore personal injury lawyers recognize that some accidents are no one's fault.  But if your child endures a serious injury or death because of a product that is designed specifically for them, you may wish to pursue a personal injury lawsuit to address the physical and emotional damage. To discuss your situation, schedule a confidential consultation in our office today.
Source:
consumerreports.org/cro/2012/05/13-dangerous-baby-products-to-avoid/index.htm