Residency Requirements for Maryland Divorce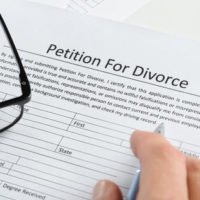 Let's say your marriage is on the rocks, and you're considering divorce. Chances are you have questions as to how to proceed, starting with residency requirements. A local divorce attorney can make sure the i's are dotted and the t's are crossed so your divorce can run as smoothly as possible.
Legal Residency Requirements
According to Maryland law, you are required to live in Maryland in order to get a Maryland divorce. And there are time-requirements for how long you've lived here, which vary depending on the grounds for divorce and where the ground happened:
If it occurred in the state, you must simply live in the state at the time of filing;
If it occurred outside the state, either you or your partner must have resided in Maryland for a minimum of six months prior to filing for divorce (MD Code, Family Law 7-101).
Proving Residency 
There are a number of indicators that can be used to establish that you are, indeed, a Maryland resident, including:
Mail that goes to the address where you live;
Voting records showing where you vote;
Where you pay taxes;
Banking information;
Your driver's license and registration information;
The location of your personal items.
You will be required to fill out a divorce complaint, which will ask whether or not you are a Maryland resident, and for how long you have been a resident. Later, when you have the opportunity to testify, you will again share this information with the court. At that time, you will submit evidence of residency. It is important to understand that your case could be dismissed, or even overturned, if you do not have proper proof of residency.
If You Have Lived in the State for Less than One Year 
In the event you have resided in Maryland for a short period of time, it is particularly important to have solid evidence of your residency, as well as your intent to stay in the state. Your proof of employment, such as a W2 form, leasing information, driver's license, or bank statements can all be helpful in this situation. Many individuals also bring a witness to court, who might testify to life factors that would compel you to stay in the state. Sometimes it may relate to a job, sometimes to family ties, and sometimes to other key influences on you.
Residency after Filing 
Subsequent to filing for divorce, you may continue to reside in Maryland, or may move outside the state. When you go to the final hearing, you should be prepared to once again provide proof of where you were living during the separation. And if you were outside the state, be aware that you will be required to return in the event of a final hearing.
Assisting You Today 
At the Law Offices of Hasson D. Barnes, LLC, our experienced legal team understands the complexities of Maryland divorce laws. Contact us in Baltimore to get things done correctly without unnecessary delays due to misunderstandings or mistakes. Your conversations with us are always confidential.
Resource:
mgaleg.maryland.gov/webmga/frmStatutesText.aspx?article=gfl&section=7-101&ext=html&session=2017RS&tab=subject5