Medication Errors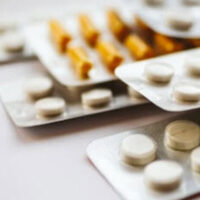 Is it unreasonable to expect effective, efficient, and proper medical care in this country?  When a physician prescribes a medication to address a medical issue, shouldn't we be able to assume we are getting the right dose of the right medicine?  The objective answer to that question is, of course, yes.  But real world experiences tell us that it would behoove us to do more than simply assume everything is going according to plan, from the diagnosis and the prescription to the actual administration of any medication.  In the event a medication error causes you serious harm, consulting with a local medical malpractice attorney may be a good idea.
Startling Facts 
According to the National Academies of Sciences, Engineering and Medicine, medication errors are some of the most common kinds of medical errors, resulting in 1.5 million injuries annually across the country.  They wind up costing hospitals well over $4 million every year.
When and Where do Errors Occur? 
There is no single time or place for a medication error to occur.  One study found that at least one medication occurs per hospital per day in America.  Some result in minor issues, while others lead to severe consequences, and even death.  The mistakes might take place at any point, including during the monitoring of patients following the administration of a drug.  Roughly 400,000 errors occur in hospitals annually, along with another 800,000 that take place in long-term care facilities.  The majority of these are preventable.  Surprisingly, patients are not told about these errors in most cases unless they lead to serious injuries or death.  Certainly, many more mistakes occur with medications patients take at home, and include dispensing errors, dosage errors, combining dangerous blends of medicines, and even mixing up common names of prescriptions.  Every mistake has the potential to cause serious harm to patients.
Real Mistakes, Real People 
Statistics related to medication errors can be awfully frightening, but sometimes it's easy to push them away, believing serious mistakes would never happen in our neck of the woods.  It is important to understand that every error represents a confounding and distressing episode involving a real person and real families:
One patient died after medical personnel dispensed the wrong medication simply because it had a similar sounding name. When pegfilgrastim, a long acting medicine, was given in place of filgrastim, a daily medication, the effects led to organ shut down and death.
When a nurse mistakenly administered a dosage of a prescribed medication at up to 8,000 times the recommended dosage, it, too, led to the death of the patient.
Preventing Errors 
The University of Maryland Medical Center advises patients and their families to take their care into their own hands:
Ask questions;
Pay attention;
Educate yourself;
Have an advocate if you cannot fend for yourself;
Keep a list of medications, doses, and reasons for each medication you use;
Be an active participant in your treatment.
If, despite all efforts, you or a loved one falls victim to medication errors that have significant impacts, the experienced Baltimore medical malpractice lawyers at the Law Office of Hasson D. Barnes, LLC can help.  We pride ourselves on our deep understanding of these issues, and will fight for justice on your behalf.  Contact our office for a confidential consultation today.
Resource:
nationalacademies.org/onpinews/newsitem.aspx?RecordID=11623