Looking For A Good Divorce Attorney?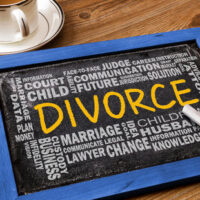 You need a divorce attorney.  Yesterday.  You're overwhelmed with your spouse's announcement that the marriage is over, and your head is spinning as you look at the endless list of firms advertising divorce attorneys on the internet.  How are you supposed to make heads or tails of it all?  Choosing the right attorney to represent your interests in a divorce is a pretty big deal.  It's not like making a decision between which brand of orange juice is the best buy.  This is a major decision, with long term effects.  It requires a bit of investigation and more than a little contemplation.  The fact is, the right fit for you depends largely on your circumstances, your key concerns moving forward, and what you really want to have happen.  Choosing a firm to represent you could be one of the most consequential decisions of your life.  So what do you consider?  It may be worth your while to conduct an interview or two prior to making your final decision.  Here are six issues to weigh before signing on:
The Atmosphere in the Office:  What do you need, and what are your senses picking up as you visit with the attorney?  Is it all business?  Do you get the impression you'll be told what you want to hear, or will you get straight talk?  Is the attorney listening to you, or plowing ahead with a generic plan?  Does the office seem organized or haphazard?  If you feel uncomfortable now, that will only increase with time.
The Location:  You want a lawyer who is here in Maryland, and Baltimore, specifically, who's familiar with the protocols, deadlines, and personnel relative to your needs.
Areas of Focus:  Does the office have experience dealing with issues of concern to you?  While one office may be geared toward LGBT issues, another may have worked on a lot of divorces where detailed business issues were a central focus. Are you concerned about hidden assets? Claims of unfit parenting?  Don't leave it to chance that the attorney you choose is familiar with the legal aspects of such issues.
Negotiating Skills:  While you'll undoubtedly have to compromise, it will behoove you to have an attorney who is a skilled negotiator and who will go to the mats on your behalf.
A Clear Communication Plan:  If you need to get in touch with your attorney, will he or she be available?  If not, when can you expect to have calls returned?  How and when should you expect updates on your case?  Certainly, there is nothing more frustrating than feeling as though your attorney is too busy to communicate with you.
Fees:  What is the attorney's fee structure, and when are you expected to pay?  Are you looking at a flat fee, an hourly rate, or a combination of those?  What are potential extra costs you may have to deal with?  There's nothing worse than a hefty surprise bill!
Call Us 
At the Law Office of Hasson D. Barnes, our Baltimore divorce attorneys are ready to advocate for you today.  Give us a call to schedule a confidential consultation in our office.