Another Dangerous TikTok Challenge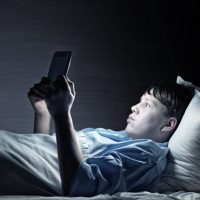 The news coming from the latest TikTok challenge is bad: another young life lost after experiencing seizures and spending almost a week on a ventilator.  Unfortunately, doctors were unable to save the 13-year old, who'd participated in a TikTok challenge to consume large amounts of Benadryl in order to experience a high.
Deepest Sympathies 
As the parents of the dead teen struggle to understand how and why they will never see their son grow to adulthood, a spokesperson for TikTok shared deepest sympathies, claiming to both prohibit and remove the very kind of content that led to this completely avoidable death. But the challenge has been around since at least 2020, when a teenage girl died participating in the challenge. While TikTok did remove videos related to this and other challenges at that time, they tend to resurface time and again.
FDA Warnings 
Although many adults may not know about the TikTok Challenge, the Food and Drug Administration (FDA) is well aware of the videos that encourage youth to take the challenge, as well as the problems that can arise when Benadryl or other over-the-counter medicines designed to relieve allergy symptoms are not used in accordance with safety guidelines:
Seizures;
Serious problems with the heart;
Comas;
Deaths.
Investigations into additional cases involving the Benadryl Challenge are underway, and the FDA has advocated for TikTok to take down these videos from their platform. Nonetheless, children and teens continue to access the information about this challenge, putting health at risk.
Alert Parents Now 
The FDA is further advising health care professionals to make parents aware of the Benadryl Challenge, and to remind them to keep Benadryl and all medications out of the reach of children.
Consequences 
What are the consequences of injuries and deaths related to TikTok and other platforms that post dangerous challenges? For there have been plenty, to be sure:
The Blackout Challenge led to at least 82 fatalities as children and teens participated in this choking challenge;
The Penny Challenge led people to stick pennies in sockets to get sparks flying, leading to fires and numerous electrical shocks;
Scores of young people experienced burns and food poisoning after participating in the Dragon's Breath challenge, which had children and teens eating candy that was coated in liquid nitrogen;
Hundreds of young people suffered ill effects after participating in the Tide Pod Challenge and eating the laundry soap;
Dozens of college students were hospitalized after engaging in the Borg Challenge, which had them drinking a dangerous mixture of alcohol and other substances out of a gallon jug;
The Devious Lick Challenge garnered hundreds of thousands of views on TikTok, and encouraged kids to destroy school bathrooms and other areas by pulling up fixtures, smashing tiles, and generally obliterating anything they could get their hands on.
After the Challenge 
Are you the parent of a young person whose questionable judgment led them to participate in a dangerous or lethal challenge like these? Perhaps legal action should be your next step.  To discuss the possibilities, schedule a confidential consultation with the experienced Baltimore personal injury attorneys at the Law Office of Hasson D. Barnes today.
Source:
people.com/health/ohio-boy-13-dies-6-days-after-attempting-tiktok-trend-benadryl-challenge/